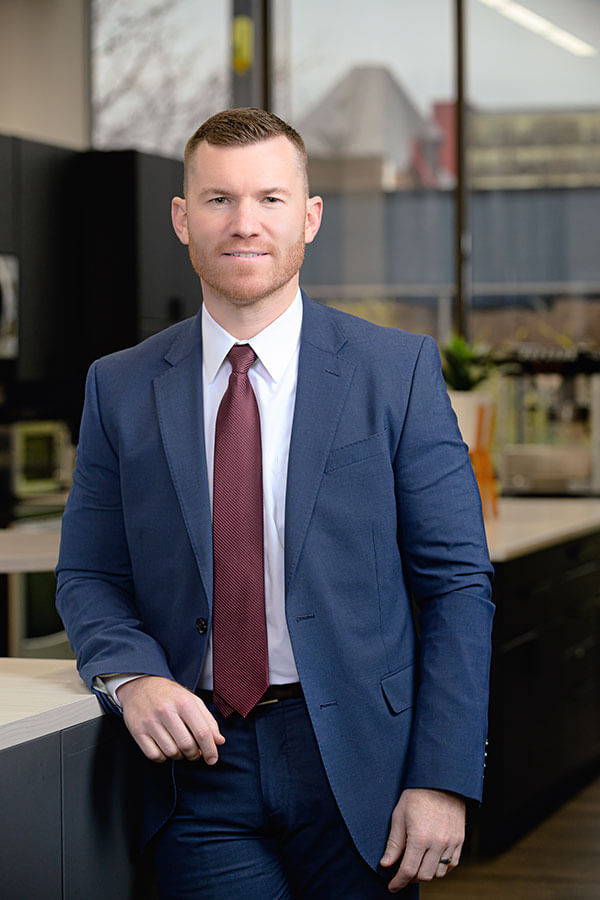 Central Washington University-B.A. Law and Justice, Cum Laude
Ventura College of Law- J.D., Family Law Certification
Judge Pro Tempore, Benton/Franklin County Superior Court
Family Law Settlement Officer, Ventura County Superior Court (CA)
Memberships & Associations
Washington State Bar Association
Benton Franklin County Bar Association
Benton Franklin Collaborative Family Law Group
Benton Franklin Young Lawyers Division
California Bar Association
Ventura County Bar Association
President Elect, Benton Franklin County Bar 2019
Benton Franklin County Bar Association, Trustee
Collaborative Professionals of Washington, Board Member
U.S. District Court of Eastern Washington
U.S. District Court, Central District of California
Mathew was raised in Wenatchee and graduated from Wenatchee high school in 2001. He attended Central Washington University and graduated Cum Laude with a B.A. in Law and Justice with a minor in Political Science. Mathew then moved to California to attend the Ventura College of Law where he graduated in December 2009 with a Family Law Certification and clerked for the Family Law department of the Ventura County Superior Court.
After passing the California Bar exam in February of 2010, and only practicing as an associate for 3 months, Mathew was asked to enter into a partnership with a long-standing Family Law practitioner. After 3 years of practicing Family Law in Ventura County, Mathew moved home to Washington to be closer to family.
While in California, Mathew served as a Court Appointed Settlement Officer for the Family Law department and also served as Vice President of the Barristers section of the Ventura County Bar Association where he organized and oversaw Legal Self Help nights serving the Salvation Army Women's Transitional Living Center and RAIN living center. Additionally, Mathew served as the Treasurer of the Family Law section of the Ventura County Bar Association.
In Washington, Mathew has helped found the Benton Franklin Collaborative Family Law Group, has presented at multiple Continue Legal Education seminars and has served as president of the Benton Franklin County Bar Young Lawyers Division. Mathew primarily focuses on Family Law/Domestic Relations matters.
My parents divorced when I was 9 years old. It was a messy divorce that involved mental health evaluations on both sides and lots of arguing (even though both parents were fine it ended up just being a part of the battle). They spent six figures on attorney's fees more than 2 decades ago on their divorce in CA. The main issue they argued over was me. The judge made some incredible decisions that had a substantially positive impact on my life and I have no idea how he came to such positive decisions.
It was at that time that I decided I wanted to become a family law attorney. My thought was that if I could help people out the same way that this Judge helped me out then it would make being a family law attorney "worth it". Later, while in law school, I clerked in the same courthouse where my parents were divorced. My mother's attorney had now become a family law judge and my best friend's father was also now a family law judge. They knew me as little red haired Mathew and here I was now clerking in the same courthouse they saw my parents divorced in. I have always been on a course to be a family law attorney. I know what it is like to be a child in the middle of a divorce and what really matters long term. I have seen parents waste money on attorney's fees and it is my goal for all my clients, for their children, to avoid just that.